Amy Desjarlais: Indigenous Knowledge Keeper
Amy will be holding virtual teachings and one-on-one sessions. Please use the booking form to register:
Amy's schedules:
Calendar - Amy Desjarlais - October 2020
Calendar - Amy Desjarlais - November 2020
Calendar - Amy Desjarlais - December 2020
Brenda Blondeau: Writing Instructor
Brenda Blondeau Writing Instruction Schedule Fall 2020 Winter 2021
Presentation on Writing Instruction Sessions
CASS Writing Instruction Information F2020 W2021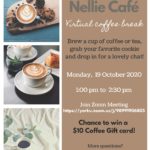 Upcoming events Fall 2020
Click on images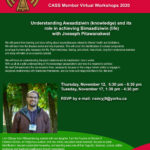 The Moccasin Making Workshop is full for November/December 2020. A new moccasin making workshop series will be posted in December for January sessions 2021.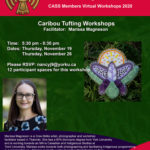 Please register for these workshops with Nancy: nancyj9@yorku.ca
You must be a CASS member to register for these workshops.
Beading with Marissa Magneson Dates: TBA
Past Events: