____________________________________________________________
The University is responding to the COVID-19 pandemic. Please see our CISS safety plan for information on how we are providing access to the Centre in a safe way. We will respond to any inquiries via email at:
Centre for Indigenous Student Services
246 York Lanes
4700 Keele Street
Toronto, ON
M3J 1P3
____________________________________________________________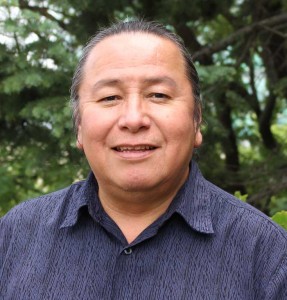 Randy Pitawanakwat
Manager, Indigenous Student Services
email: rpitawan@yorku.ca
Randy, an Anishinabe with the Anishinabek Nation, is from the Wikwemikong Unceded Indian Reserve located on Manitoulin Island. He draws on his Political Science and Native Studies background, as well as over 20 years of experience in Aboriginal student services at the post-secondary level. Randy was appointed York University's first Aboriginal Counsellor in October of 2002. Currently, as manager of Indigenous Student Services, Randy oversees University support services to the Indigenous student population and provides help, guidance and advice to the Indigenous community at York.
_________________________________________________________________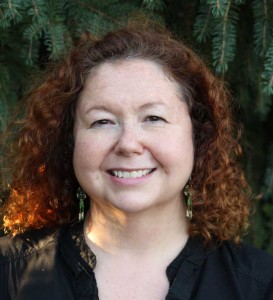 Nancy Johnson
Cultural Programs
email: nancyj9@yorku.ca
Nancy is Ojibwe from Nipissing First Nation, Ontario. She is a graduate from the Image Arts New Media Program at Ryerson University. Nancy is happy to be part of the Centre for Indigenous Student Services as having had access to a culturally supportive environment has been integral to her academic success. She acknowledges and advocates that an educational journey should be inclusive of traditional values and teachings; which CISS strives to provide to the Indigenous community at York. She coordinates the Cultural Programs through the year as well she oversees the use of Skennen'kó:wa Gamig and CISS/Gamig card access program.
__________________________________________________________________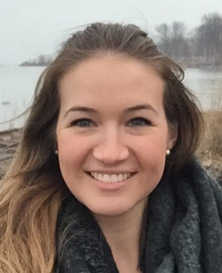 Ally Stoett
Indigenous Recruitment Officer
email: astoett@yorku.ca
Ally Stoett is Anishinaabe-kwe from Beausoleil First Nation, Chimnissing, and was raised in Guelph. She has experience working in recruitment with Indigenous communities and within social service organizations, working with youth. Ally's Student- focused approach ensures they find the best fit for their educational journey at York University.
___________________________________________________________________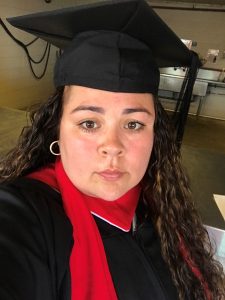 Lisa Maracle
Receptionist
Lisa is Mohawk and Ojibway, and she has many years of experience at York University as she graduated from her undergrad in Multicultural and Indigenous Studies. Lisa has experience as a student who has had an active role on Campus with the Aboriginal Student Association at York University as Treasure and she also held a work/study position with the Centre for Indigenous Student Service as the Special Events & Activities Coordinator. Lisa is the receptionist at CISS and has been a great mentor to many students over the years and looks forward to working with you. Lisa helps provide the day to day support to students and staff, she can help students access lockers within CISS.
__________________________________________________________________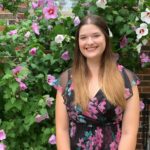 CISS Writing Instructor
Tânsi!
Nisihkâson Rebecca Lazarenko. Ohci niya St. Albert, AB. Niya Franco-Métis.
I'm the writing instructor for CISS and I am excited to be able to work with all of you! Please feel welcome to reach out to me regarding anything related to writing: assignments, essays, short responses, scholarship applications, job applications/cover letters, citations, research, etc.!
Something to keep in mind is how we think of writing – it is a skill! Just like any other skill, it requires learning, practice, patience, and time. We are all different. It is normal to be at varying levels of writing and there is nothing wrong with that.
Instead of seeing getting help with writing as something negative, think of it as you are making a conscious effort to improve your skills or to add to your already existing repertoire.
I've received help with my writing on multiple occasions. Writing is a skill that has no "complete date." We are all lifelong learners, and we can always learn something new!
To book a one-hour meeting, please email me: rlazaren@yorku.ca with a subject something like – "Meeting for writing." Our sessions will be via zoom.
Helpful information:
- Something to keep in mind is that I cannot grade your assignments as I am not the TA/CD/professor for your course. I am also not able to write the assignment for you... but I can help you!
- Please ensure to provide at least 24 hours' notice to book a meeting as time slots may already be filled or I may not be immediately available if using the flex time.
- If you are looking for feedback, please keep in mind that I will need your assignment at least 24 hours before our meeting. Otherwise, I will not be able to read it before our meeting.
- Try to also keep the assignment deadline in mind when looking to book meetings. For example, a meeting the day an assignment is due might cause you a lot of stress!
- You can book a meeting with me at any stage of your writing process: creating a plan, an outline, a first draft, 2nd+ draft, a completed version… etc.
- You can come to see me more than once regarding the same assignment.
Schedule:
Mondays: 4pm-6pm – available for meetings.
Thursdays: 1pm- 4pm – available for meetings.
Flex time: 3 hours during the week to be determined based on requests and our schedules.
Kawâpamtin! 🙂
Rebecca
________________________________________________________________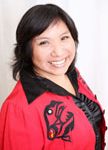 Amy Desjarlais
Knowledge Keeper
email: adesjarl@yorku.ca
Waabaakaakakzhe zhaashkeezhgokwe (White Raven Woman with Turquoise Eyes) Ojibway/Potowotomi from Wasauksing First Nation.
In 2003, Amy founded, EarthTALKER, a magazine focused on women and families. In 2008, Amy was one of two recipients of the FNTI/Ryerson University Practicum Award for Theory of Interconnectedness – An Indigenous perspective on political decision making. Amy has an MA in Culture & History; Her thesis, Emptying the Cup: Healing Fragmented Identity, explores an Anishinawbekwe (female) perspective on historical trauma and culturally appropriate consultation and is published by the Centre for World Indigenous Studies' Fourth World Journal. Amy recently published her first non-fiction full length book, Starblanket – A mother's gift to her son. When she is not writing, Amy facilitates cultural workshops and drum circles. Amy is also a hand drummer and singer. Amy will be providing on-line virtual teachings and one-on-one sessions. See Our Programs page for Amy schedule.
Student Success Mentor: Faith Desmoulin
Learning Skills Peer: Cheyanne Schmidt-Harlick
Events & Promotion Assistant: Anna Forrest
__________________________________________________________