____________________________________________________________
The University is responding to the COVID-19 pandemic. Please see our CISS safety plan for information on how we are providing access to the Centre in a safe way. We will respond to any inquiries via email at:
Centre for Indigenous Student Services
246 York Lanes
4700 Keele Street
Toronto, ON
M3J 1P3
____________________________________________________________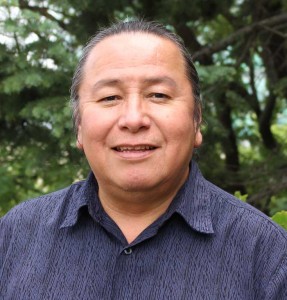 Randy Pitawanakwat
Manager, Indigenous Student Services
email: rpitawan@yorku.ca
Randy, an Anishinabe with the Anishinabek Nation, is from the Wikwemikong Unceded Indian Reserve located on Manitoulin Island. He draws on his Political Science and Native Studies background, as well as over 20 years of experience in Aboriginal student services at the post-secondary level. Randy was appointed York University's first Aboriginal Counsellor in October of 2002. Currently, as manager of Indigenous Student Services, Randy oversees University support services to the Indigenous student population and provides help, guidance and advice to the Indigenous community at York.
_________________________________________________________________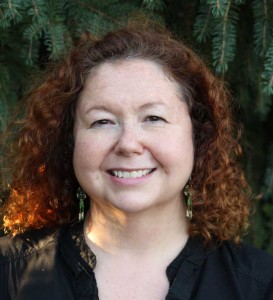 Nancy Johnson
Cultural Programs
email: nancyj9@yorku.ca
Nancy is Ojibwe from Nipissing First Nation, Ontario. She is a graduate from the Image Arts New Media Program at Ryerson University. Nancy is happy to be part of the Centre for Indigenous Student Services as having had access to a culturally supportive environment has been integral to her academic success. She acknowledges and advocates that an educational journey should be inclusive of traditional values and teachings; which CISS strives to provide to the Indigenous community at York. She coordinates the Cultural Programs through the year as well she oversees the use of Skennen'kó:wa Gamig and CISS/Gamig card access program.
________________________________________________________________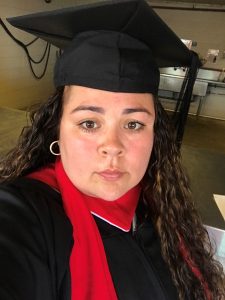 Lisa Maracle
Receptionist
email: maraclel@yorku.ca
Lisa is Mohawk and Ojibway, and she has many years of experience at York University as she graduated from her undergrad in Multicultural and Indigenous Studies. Lisa has experience as a student who has had an active role on Campus with the Aboriginal Student Association at York University as Treasure and she also held a work/study position with the Centre for Indigenous Student Service as the Special Events & Activities Coordinator. Lisa is the receptionist at CISS and has been a great mentor to many students over the years and looks forward to working with you. Lisa helps provide the day to day support to students and staff, she can help students access lockers within CISS.
_________________________________________________________________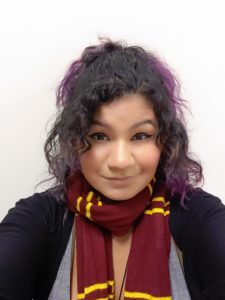 Shanice Perrot
Student Success Mentor (Work/Study)
email: srperrot@yorku.ca
Shanice Is Nehiyaw "Cree" from Frog Lake first nations, and a recent graduate at Macewan University for Social work. She is a current a student at York University studying to complete her children, childhood, and youth BA. Shanice aspires to help youth find and connect with their purpose in life. It would be her highest achievement to use her education to inspire youth to find their own passions, chase their dreams, and help them find what ignites their own inner flame and creative spark. She believes the key to our soul's purpose lies within the fire of our heart and describes this type of passion as, such an intense sensation that It motivates you to act and persevere through the trials and turbulences of life: Pushing you forward despite the presence of adversity. For it is the fire in our hearts that gives us meaning and direction in life. As a student success mentor Shanice wishes to work collaboratively with our indigenous student population and campus partners to promote student success and wellbeing. Helping nourish and foster a positive post-secondary experience for our students.
________________________________________________________________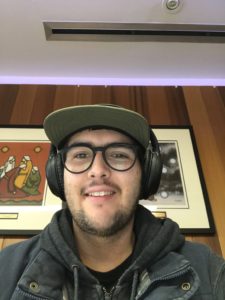 Leo Manning
Events & Promotions Assistant (Work/Study)
email: leomann@yorku.ca
Leo is of Cree and Settler descent, a member of Saddle Lake Cree Nation but grew up in amiskwaciwâskahikan (Edmonton). He briefly attended Emily Carr University for Film + Media arts. Deciding to switch career paths, he's currently a Psychology student at York University. He wants to be able to provide support to both urban and rural Indigenous communities with his education. Currently, Leo is the Events & Promotions Assistant at CISS. He is excited to be able to connect with those around him and have the opportunity to help/facilitate future events.
________________________________________________________________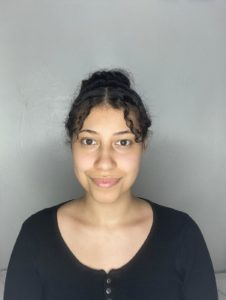 Cheyenne Schmidt-Harlick
Learning Skills Peer- Indigenous Focus (Work/Study)
email:cheysh@yorku.ca
Cheyenne is a non-status First Nation person, specifically Mohawk from Six Nations of the Grand River. Currently, she is in her second year, majoring in Psychology and minoring in Indigenous Studies. She has been a student leader at York for a year and a half now, working in partnership with the Centre for Indigenous Student Services and Learning Skills Services as the Indigenous Peer. As the Learning Skills Peer she intended to Provide academically relevant resources for CISS community members.