____________________________________________________________
Centre for Indigenous Student Services
246 York Lanes
4700 Keele Street
Toronto, ON
M3J 1P3
____________________________________________________________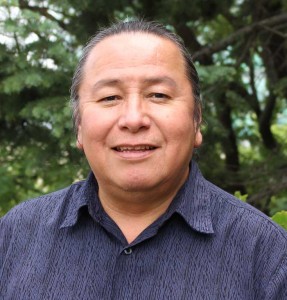 Randy Pitawanakwat
Manager, Indigenous Student Services
email: rpitawan@yorku.ca
Randy, an Anishinabe with the Anishinabek Nation, is from the Wikwemikong Unceded Indian Reserve located on Manitoulin Island. He draws on his Political Science and Native Studies background, as well as over 20 years of experience in Aboriginal student services at the post-secondary level. Randy was appointed York University's first Aboriginal Counsellor in October 2002. Currently, as manager of Indigenous Student Services, Randy oversees University support services to the Indigenous student population and provides help, guidance, and advice to the Indigenous community at York.
_________________________________________________________________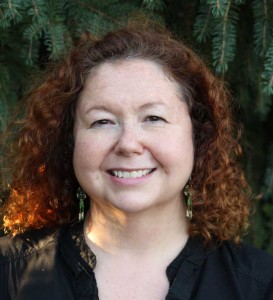 Nancy Johnson
Cultural Programs
email: nancyj9@yorku.ca
Nancy is Ojibwe from Nipissing First Nation, Ontario. She is a graduate of the Image Arts New Media Program at Ryerson University. Nancy is happy to be part of the Centre for Indigenous Student Services as having had access to a culturally supportive environment has been integral to her academic success. She acknowledges and advocates that an educational journey should be inclusive of traditional values and teachings; which CISS strives to provide to the Indigenous community at York. She coordinates the Cultural Programs throughout the year as well she oversees the use of Skennen'kó:wa Gamig and CISS/Gamig card access program.
________________________________________________________________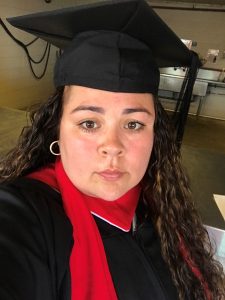 Lisa Maracle
Receptionist
email: maraclel@yorku.ca
Lisa is Mohawk and Ojibway, and she has many years of experience at York University as she graduated with her undergrad in Multicultural and Indigenous Studies. Lisa has experience as a student who has had an active role on Campus with the Aboriginal Student Association at York University as Treasure and she also held a work/study position with the Centre for Indigenous Student Service as the Special Events & Activities Coordinator. Lisa is the receptionist at CISS and has been a great mentor to many students over the years and looks forward to working with you. Lisa helps provide day-to-day support to students and staff, she can help students access lockers within CISS.
_________________________________________________________________
Tracy Jacko
Indigenous Recruitment Officer
email: jackotra@yorku.ca
Tracy is Ojibway from the Sagamok Anishnawbek First Nation located in central Ontario. She holds a Bachelor of Arts Degree in the fields of Psychology & Indigenous Studies from Laurentian University. With over 15 years of experience working within Indigenous Education, specifically Recruitment, Tracy values the importance of the unique experiences and perspectives of Indigenous learners. Tracy currently works as the Indigenous Recruitment Officer for the Center for Indigenous Student Services and is happy to help you navigate the admission process.
_________________________________________________________________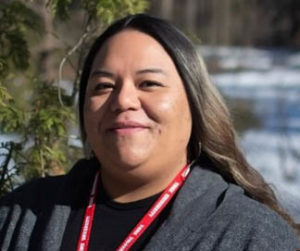 Nancy Louit-Gonzalez, RSSW
Traditional Counselor
email: nancygon@yorku.ca
Aanii/ Kwe/ Tansi/ Sago/ Saqarik,
Nancy's spirit name is Flint Knife. A mother, daughter, sister, and aunt. A 2-Spirited Mayan Woman whose roots run deep to the highlands of Guatemala, a descendant of the Maya Ki'che original people. Nancy has held many roles within the community over the past 15 years and they all required Nancy to be an advocate, mentor, and helper. Practicing Traditional Indigenous Counselling since 2015. Nancy is registered with the Ontario College of Social Workers and Social Services Workers and a member of the Ontario Association of Social Service Workers.
Graduated from FNTI, Nancy's field of study has been from a World Indigenous Knowledge-based Wholistic Healing Social Work Practice.
Nancy believes that our culture and ceremonies are the heart of our communities and reclaiming them is to seek justice and truth.
_________________________________________________________________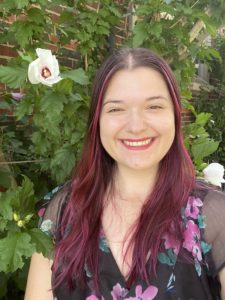 Rebecca Lazarenko
Writing Instructor
email: rlazaren@yorku.ca
Rebecca Lazarenko (she/elle/iskwêw) is Franco-Métis and a citizen of the Métis Nation of Alberta. One important lesson Rebecca has learned is about reciprocity and how important is to maintain a balance of give and take. As such, she is committed to making academic (and also non-academic) spaces safer and more open to Indigenous peoples and cultures.
Her doctoral research looks at Prairie Francophone and Indigenous colonial relationship, with a concentration on Métis peoples, through a comprehensive examination of the francophone newspaper of the time. The purpose of her research is to illustrate the colonial project of the francophone communities of Alberta, Saskatchewan, and Manitoba - which was to colonize the lands and peoples to ensure the implantation and supremacy of the French people, the French language, and the Roman Catholic religion to the detriment of the "sauvages" - Indigenous Peoples.
________________________________________________________________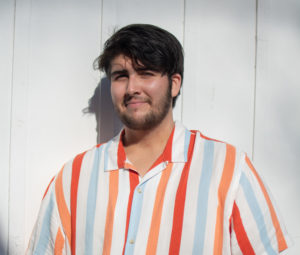 Leo Manning
Student Success Mentor (Work/Study)
email: leomann@yorku.ca
Leo is of Cree and Settler descent, a member of Saddle Lake Cree Nation but grew up in amiskwaciwâskahikan (Edmonton). He briefly attended Emily Carr University for Film + Media Arts. Deciding to switch career paths, he's currently a Psychology student at York University. He wants to be able to provide support to both urban and rural Indigenous communities with his education. Currently, Leo is the Student Success Mentor at CISS. He is excited to be able to connect with those around him and have the opportunity to help/facilitate future events.