_________________________________________________________________________________________
The Centre for Aboriginal Student Services recognizes that many Indigenous nations have longstanding relationships with the territories upon which York University campuses are located that precede the establishment of York University. We acknowledge our presence on the traditional territories of the Mississaugas of the New Credit First Nation, the Huron-Wendat Nation, the Haudenosaunee Confederacy and the Métis Nation of Ontario
York University supports and encourages First Nations, Métis and Inuit students and all who are interested in Aboriginal issues and services at the University.  The Centre for Aboriginal Student Services supports the Aboriginal Community on campus. We make our presence known in a number of ways:
Provide culturally-appropriate support services to the Aboriginal student population.
Operate the Centre located in room 246 York Lanes on the Keele Campus
Liaison, advocacy and referrals to on/off-campus resources.
Liaison with First Nation Communities, Aboriginal agencies and organizations.
Providing Information about educational assistance, funding procedures and guidelines.
Education and awareness regarding Aboriginal culture, issues and services to all students, faculty and staff.
Are you thinking of applying to study at York?  We've created a special site for you - click here.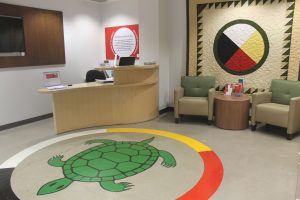 CASS Welcome area